3 reasons why businesses trust Gary Houston Electric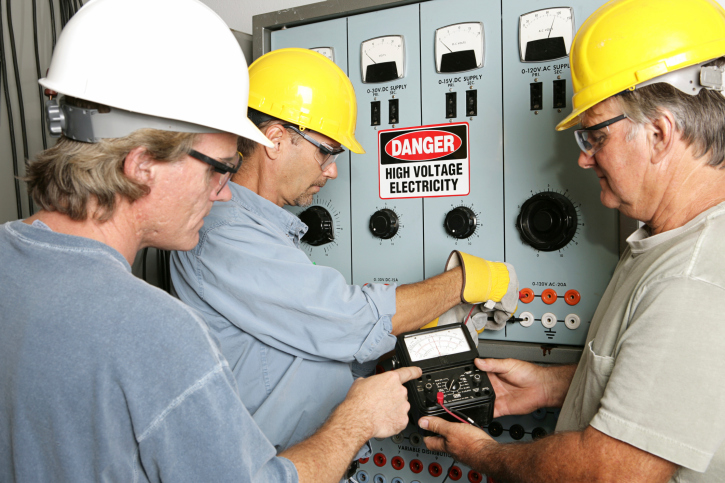 Since 1978, central Arkansas business owners have been turning to Gary Houston Electric for their commercial electrical services, and we're very proud of the large amount of repeat and referral business that we've developed over the past 4 decades. We know that there are many quality commercial electrical contractors to choose from, and we never take any job or client for granted.
Whether you're a new business that has just opened its doors, or a company that's been in business for generations, our team of commercial electricians are a phone call or a mouse click away. We also encourage you to check us out with the Better Business Bureau and Angie's list, and we are always glad to provide you with a list of recent references. Here are just a few of the reasons that we continue to be Arkansas's most trusted electric company:
Experience-We're in one of the most competitive industries in the world, and most companies are lucky to keep their doors open for over five years. We've handled thousands of jobs since opening our doors, and seen our share of easy jobs, and not-so-easy jobs; at this point, almost nothing surprises us anymore. Experience may not tell you everything about a company, but it certainly tells you a lot!
Professionalism-We insist on hiring the most experienced and hard working electricians in the business, and giving them the tools to succeed. We also make sure that our employees stay current on all of their continuing education training, and are familiar with the industry's best practices for job safety.
Customer Service-From the first phone call until the end of the job, every GHEC employee that you speak to will be courteous and responsive. We'll make sure that you understand every line item on every estimate, and we will answer as many questions as you have. Our reputation is extremely important to us, and we're never satisfied with our work until you are! No job is too big or too small for our team at GHEC, and you can always hire us with confidence, because we offer a 100% satisfaction guarantee on our work.
For more information, or to schedule an estimate, contact us online, or at 501-375-8330.