Looking for a commercial electrician? You owe it to yourself to insist on the best!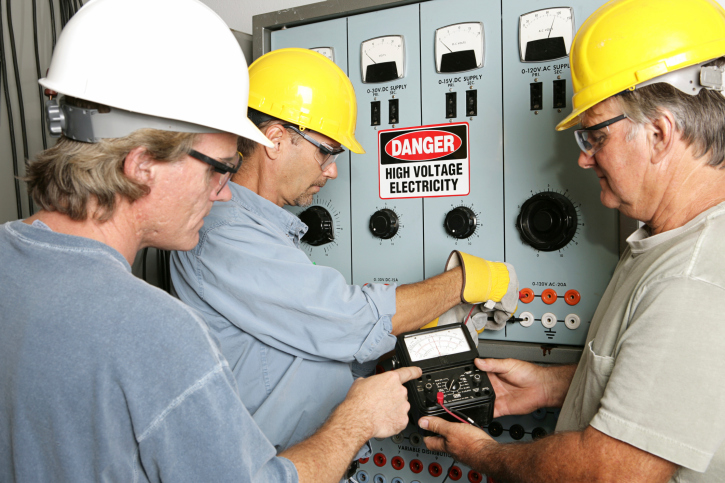 Whether you're building a brand new facility for your business, or renovating your existing office space, it's important to hire the right professionals to help you take care of all the details. This means doing your research so that you can always make an informed decision. Fortunately, thanks to social media and websites like Angie's List and the Better Business Bureau, it's now easier than ever to find out what people are saying about a company. And you should never be afraid to contact any company directly for a list of recent references.
When it comes to Little Rock electricians, the people have spoken! Gary Houston Electric Company continues to be central Arkansas' leading residential and commercial electrical company, and our commitment to legendary customer service is second to none! We take a lot of pride in our reputation, and we owe our success to large amounts of repeat and referral business. Here are just a few of the reasons why our clients keep coming back:
Experience: There are many new companies in central Arkansas that do quality electrical work, but there's simply no substitute for experience! We've been in continuous operation since 1978, and completed thousands of jobs for our clients over the years. Some jobs are more complicated than others, and our technicians have seen just about everything!
Competitive Pricing: We work quickly and efficiently, which enables us to complete more jobs and keep our prices low. Our estimates are all based on standard labor rates, and we will make sure that you completely understand every part of your estimate before we get to work!
Unrivaled Customer Service: Reputations take a lifetime to earn, and a few unhappy customers to lose, which is why we protect ours at all costs. We have the most professional and customer-focused team in the industry, and we're not satisfied with our work until you are!
If you have any questions, or would like to schedule service, contact us online, or give us a call at 501-375-8330.