Let our team light up your home in style!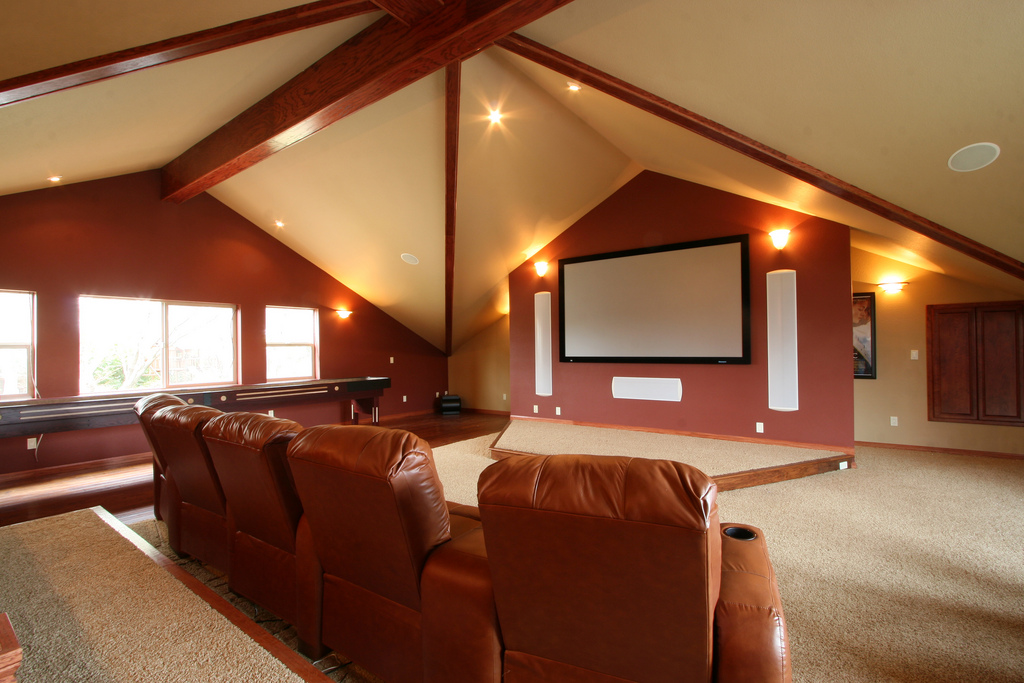 Thanks to the internet and cable television, today's homeowners are literally inundated with home improvement ideas, with a big emphasis on DIY projects. But the reality is that some people are handier than others, and those anticipated savings can disappear very quickly when homeowners bite off more than they can chew, and are forced to pay a contractor to fix botched DIY work.
The good news is that professional help is more affordable than you think! Our team of electrical professionals at Gary Houston Electric have been helping create hi-tech homes with quality lighting design for almost four decades, and we're ready to show you just how affordable that it can be to create the home of your dreams! A custom consultation is a phone call or mouse click away, we will be happy to show you how to get the most "bang for your buck" on your household lighting design. Here are a couple of things to keep in mind as you prepare to update your household lighting:
Inside the home-If you haven't yet replaced your household lighting with LEDs, you should do so right away. LED lighting provides as many lumens as incandescent lighting, while using a fraction of the wattage. As far as the lighting design itself is concerned, it's important to create the right combination of form and function. Kitchens and living rooms can often benefit from recessed and track lighting, but it's important not to underestimate the amount of lighting that you'll need. If your lights are on a dimmer switch, be sure to purchase dimmable bulbs.
Outside the home-Exterior lighting is a great way to help you burn the midnight oil with your house guests, showcase your beautiful home, and discourage burglary. Motion sensor lighting is a great way to give homeowners some easy peace of mind, and send would-be criminals on their way!
For more information, or to schedule a consultation, contact us online, or at 501-375-8330.