If you ever have an electrical emergency, you can count on us!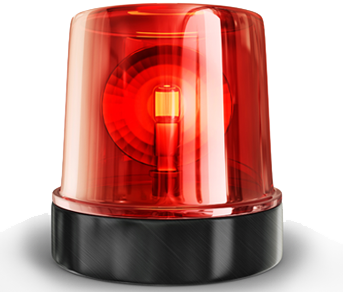 Whether it's the middle of the night or the middle of the playoffs, there's never a good time for the power to go out, which is why most people regard a power outage as an emergency. If the cause is a lightning strike, an overheated circuit, or an animal chewing on the wiring, your first priority is to make sure there is no danger to lives or property. If you smell smoke or see flames, get out immediately and call the fire department.
Once the immediate danger is over, you need fast, dependable emergency electrical services to get you back to normal. Since 1978, Gary Houston Electric Company has been the trusted name folks have turned to in Central Arkansas for their electrical needs, and thousands know that when they need an emergency electrician, they need Gary Houston.
Of course, most outages are more widespread, involving a feeder line to your neighborhood, or even a main line affecting hundreds or thousands of residents, without any actual damage to your home. In those cases you have two options; wait for the power crews to fix the problem, or banish the darkness with a home emergency generator from Gary Houston, your authorized Kohler Generator Dealer.
By being proactive, you can protect your home from outages with a quality Kohler Generator designed to deliver anything from emergency power to keep essential appliances running, to a whole home generator that will keep you going like nothing ever happened.
Built-in circuitry detects a voltage interruption and automatically starts your generator within 10 seconds, having you right back in the game without missing a single play. Powered by clean burning propane or natural gas, a Kohler Generator runs quietly and automatically, leaving the noise, the smell, and the inconvenience of gas and diesel generators behind.
If the power goes out and you need us, we'll be there 24 hours a day, 7 days a week. But if you'd rather the power not go out in the first place, we'll be there with a Kohler Generator that's ready to step in 24/7. Whether you need emergency help, or a clean, quiet, efficient, and automatic Kohler Generator, call Gary Houston at 501-375-8330 or contact us online. At Gary Houston, we'll never leave you sitting in the dark!