GHEC Proudly Partners with Kohler to Keep Your Lights On!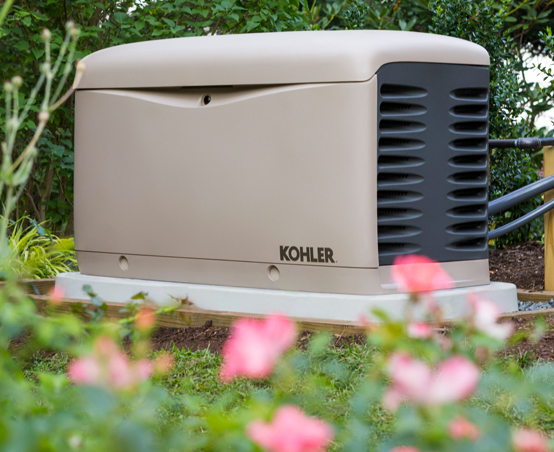 Gary Houston Electric has been in operation since 1978, and we're proud to be Little Rock's most trusted residential and commercial contractors. We stand behind our work with a 100% satisfaction guarantee, and we appreciate your repeat business and your votes in so many readers' polls. We do everything in our power to ensure your trust isn't misplaced, which is why we're excited to be Arkansas' leading supplier of Kohler emergency generators. The Kohler Automatic Power and Light standby generator was first developed to power up agricultural equipment, and today's generator models have become the top choice of hospitals, military bases, and police departments. Kohler has a century-long tradition of providing safe and reliable emergency power on demand, and they've successfully scaled their costs down to a level that any small business or homeowner can easily afford!
Give us a call to schedule a consultation, and we'll help you select the right generator for the size of your home. Your price quote will include the cost of the unit and installation with no hidden fees. You can count on professional installation and excellent customer service, and we'll ensure that you understand how to use your generator and perform routine maintenance. All you'll typically need to do is run your unit once a month and give us a call if you encounter any service issues. Your generator automatically starts up in seconds when your power goes out, and you and your family can ride out the storm with uninterrupted power.
Kohler emergency generators operate using clean-burning natural gas and don't make as much noise as the gasoline-powered generators you've seen at the campground or tailgate party. We all know how unpredictable Arkansas weather can be, and a small investment in a generator will help you and your family have peace of mind all year long. Kohler generators are available right-sized for every home and business, and our experienced installers are a phone call away!
If you have any questions about Kohler Emergency Generators or would like to schedule a free consultation, contact us online or give us a call at 501-375-8330.