Kohler Generators have been helping homeowners keep the lights on for over a century!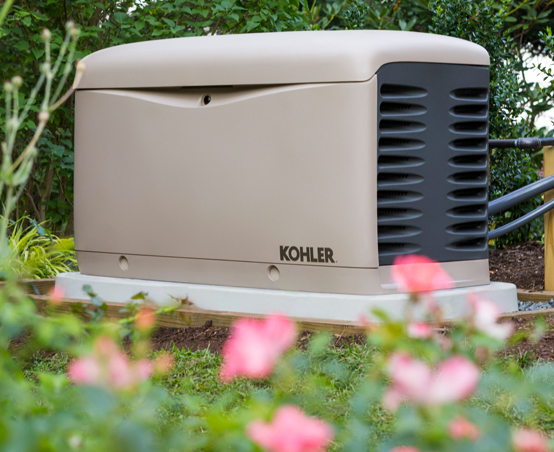 Power outages are happening a lot more frequently these days, and they're not just something that happens during severe weather. The utility companies struggle to meet their customers' energy demands during peak season, and customers in rural areas frequently experience outages that last for weeks after natural disasters. An emergency backup generator is a great way to ensure that you'll have steady access to power no matter what happens, and it's much more affordable than you think!
Gary Houston Electric has been central Arkansas' most trusted residential and commercial electrician since 1978, and we're a phone call away when you want to experience true peace of mind. Kohler recently celebrated its centennial for providing emergency power. The Kohler Automatic Power and Light standby generator was created in 1920 to help farmers have convenient access to power anywhere that they needed it, and it was one of many inventions that revolutionized agriculture. You'll find Kohler generators at hospitals, police stations, fire stations, and airports, and they automatically switch on during a power outage.
Kohler Generators are available at several different price points, and there's a model that's right-sized for every home. You and your family won't have to worry about outages anymore, and you'll always have power for your CPAP machine and other important medical devices in your home. We'll help you select the right model for your home, and we'll show you how to perform routine monthly maintenance on the unit to make sure that it's functioning properly at all times.
Your Kohler emergency generator can detect a power outage in the home and start up in a matter of seconds. Kohler emergency backup generators operate on natural gas, and they operate quietly and efficiently. They're nothing at all like the loud gas-powered generators that you're forced to listen to at the campground, and they're a small investment in your family's safety and comfort. We're proud to be Arkansas' leading supplier of Kohler generators, and you can always count on professional installation and legendary service.
If you have any questions about Kohler Emergency Generators, or would like to schedule a free consultation, contact us online or give us a call at 501-375-8330.