Three warning signs of an electrical emergency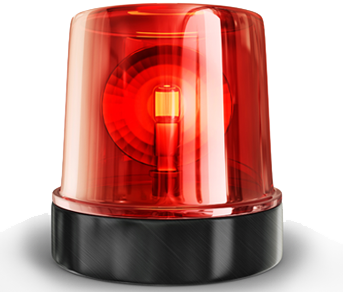 There's no doubt about how convenient that our lives have become, thanks to electricity, and it has certainly improved the quality of our lives. Most of us use it wisely, and most newly constructed homes are built to very rigorous safety standards. But that doesn't mean that emergencies don't happen, and you owe it to yourself and your family to be prepared!
Gary Houston Electric has been serving central Arkansas for four decades and counting, and our team of commercial and residential electricians are always a phone call away when you need us. Even if you don't have any observable problems, we do recommend periodically scheduling a safety inspection, particularly if you have an older home. And if you encounter any of these problems, it's a good idea to contact a licensed electrician right away!
Frequently Tripped Breakers-Circuit breakers are one of the oldest and most effective safety features in the home, and they are designed to break the circuit in the event of a dangerous amount of excess voltage. Most newer homes also have Ground Fault Circuit Interrupter (GFCI) outlets outdoors and in kitchens and bathrooms. If you have a breaker that seems to keep on tripping, then it's not a bad idea to have it checked out.
Outlets that emit smoke, or are warm to the touch-A tripped breaker can often be accompanied by a burst of smoke emitting from the overloaded outlet. But you should be cautious if you ever notice warmth coming from an outlet when you're plugging something in, particularly if it's an ungrounded 2 prong outlet.
Damaged home electronics-The most common culprit that damages televisions and stereos is a power surge. These can be caused by electrical storms, or more commonly, from an overloaded outlet. Some power strips offer surge protection, but many do not, and are simply a line-splitter. In areas where a lot of things are going to be plugged in, you may want to consider installing additional outlets, and making sure that they are all properly grounded.
If you have any questions, or would like to schedule a service appointment, contact us online, or give us a call at 501-375-8330.