Weather-related power outages can happen year-round. Are you prepared?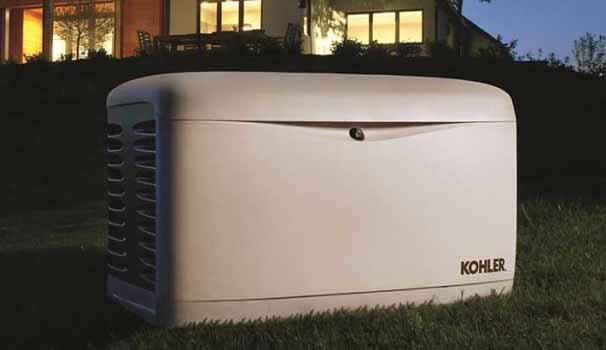 Arkansas is definitely no stranger to seasonal weather extremes. It doesn't seem that long ago since we were all complaining about how cold that it was, but we'll soon be complaining about triple digit temperatures and 90% humidity. Not to mention those springtime storms that create massive power outages.
Gary Houston Electric has been providing high quality residential and commercial electrical services to clients in central Arkansas since 1978, and we're always a phone call or mouse click away when you need us! We're also proud to be Arkansas' leading Kohler dealer. Kohler generators have been helping homes and businesses keep their lights on for almost a century now, and are a great way for you and your family to enjoy the peace of mind that comes from knowing that you're ready. Once your power goes out, your generator will start up automatically, and restore power in a matter of seconds.
We'll be happy to schedule a free, no-obligation consultation to help you select the right generator for your home or business. Kohler generator sizing is typically dependent on the size of the building, and we'll help you select the perfect product. And, unlike those loud and smelly gasoline powered generators that you're used to at the campground or the tailgate party, your generator operates on natural gas, and operates very quietly.
Power outages are inconvenient for everyone, and much more serious for a few people. If you need power to run medical equipment, you'll never again have to live in fear of a power outage. You'll also be able to continue to monitor the news for valuable updates in comfort.
If you have any questions about Kohler generators, or would like to schedule service, contact us online, or give us a call at 501-375-8330.