Are you using power strips in your home? Be sure to use them safely!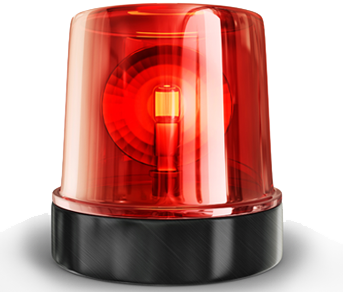 Most of us live our lives "plugged in." We surround ourselves with all sorts of modern conveniences to make our lives easier, more comfortable, and more entertaining. Unfortunately, most homes don't seem to have quite enough electrical outlets to go around, and we have to use power strips to accommodate all of our household needs. Power strips are a common sight in most homes and offices that use a lot of electronic devices, and are perfectly safe if used properly. But they are no substitute for a hard-wired, grounded outlet, and present certain risks when overloaded.
The team of residential electrical contractors at Gary Houston Electric have been providing quality service for over four decades. We handle all sorts of jobs for homes, including emergency electrical services, rewiring, and remodeling, and no job is too big or too small! We're always a phone call away if you have questions about electrical safety or to schedule service, and we also offer some answers to common questions:
Do you need surge protection?-When your home power flickers, or goes off and comes back on, the accompanying jolt of electricity is particularly dangerous to electronic devices. Most new TVs and computers will remain off when power is restored as a safety precaution, but surge protection is a good way to ensure peace of mind. Some power strips are simply line splitters that offer no built in surge protection, so read the packaging carefully before your purchase.
What devices are you plugging into a power strip? If the answer is home electronics, you shouldn't expect any problems using power strips. But some high wattage devices will overload the power strip and trip its breaker (or the household breaker). Space heaters, hair dryers, and power tools should be plugged directly into the outlet.
Would you be better off installing additional electrical outlets? Many newer homes install larger banks of outlets in areas where they expect a lot of electronic devices to be plugged in, but older homes might not. Installing a 4 plug outlet or larger might be a better option, particularly if the home still has ungrounded two prong outlets that need to be replaced.
If you have any questions about electrical safety, or would like to schedule service, contact us online or at 501-375-8330.