Gary Houston Electric offers emergency electrical services around the clock!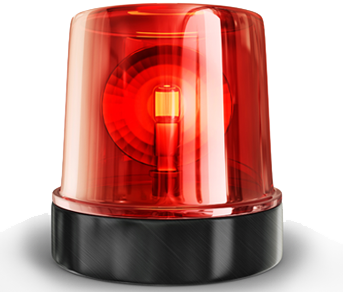 Even though we get so used to it that we tend to take it for granted, it's great to have electricity in our homes. After all, it keeps our families comfortable, fed, and entertained. Even short power outages are a real inconvenience, but what happens when you have an electrical emergency? Do you know when to call an electrician? The answer is any time that you feel that your family is at risk. The modest expense of an emergency electrician is a small price to pay to keep your home and family safe.
Since 1978, our team at Gary Houston Electric has provided quality electrical services to businesses and homeowners throughout central Arkansas, and we owe our success and longevity to a lot of repeat business. We stand behind all of our work, and are prepared to do whatever it takes to earn your business, and keep it! Our phone is always answered, and if you have an emergency, we'll be there right away to help. We also recommend scheduling a service call if you discover any of the following in your home:
Exposed Wiring-Contractors and "handy neighbors" will often cut openings in drywall to access pipes, ducts, or wiring. Unfortunately, they don't always get around to patching up those holes, leaving exposed wiring. We might not be able to patch up your drywall, but we'll help you find the most cost-effective solution to keep your family safe.
Outlets that hum, smell funny, or are warm to the touch-Most people can easily recognize the smell of burning wires, and your household breakers will typically trip once they get overloaded. But you should always be on the lookout for early warning signs.
Ungrounded outlets-Homes built prior to 1969 might still have a number of two prong electrical outlets, and homeowners might be tempted to use "cheater plugs" to plug in most modern electrical devices. Installing newer grounded outlets is very affordable, and much safer. Be sure also that outdoor outlets and outlets in the kitchen and bathrooms are Ground Fault Circuit Interrupter (GFCI) outlets.
If you have any questions about electrical safety, or would like to schedule service, contact us online or at 501-375-8330.