KOHLER Generators enable Arkansas families to enjoy true peace of mind!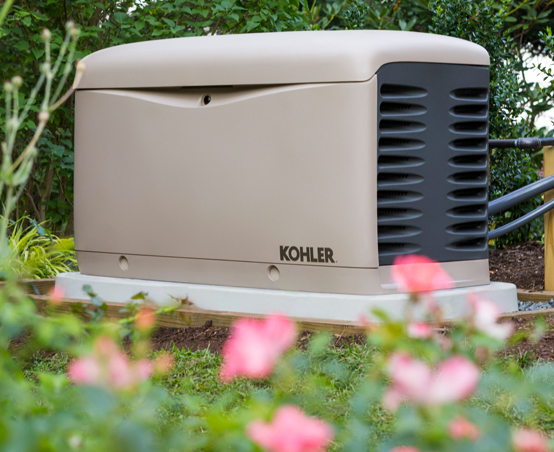 Arkansas is known as The Natural State because of its scenic beauty, and it features one of the most geographically diverse ecosystems in the United States. Unfortunately, Arkansas is also no stranger to weather-related power outages that can affect thousands of homes at a time; homeowners in rural and suburban communities are often the hardest hit and can be without electricity for several days (or even weeks) after severe weather. The good news is that KOHLER emergency generators are more affordable than you think, and our team at Gary Houston Electric can perform most generator installations in a day or less!
KOHLER built the first "automatic power and light" generator in 1920 to meet the demand for reliable power around the clock in the rapidly growing farming and agricultural industries. KOHLER continues to be the world's leading manufacturer of emergency power generators over a century later, and they offer a wide selection of products right-sized for any home. KOHLER emergency backup generators operate quietly using clean-burning natural gas, and they're not at all like those noisy gasoline-powered generators that you've encountered at the campground or the tailgate party. When disaster strikes, your emergency generator will restore power to your home in a matter of seconds, and you and your family can ride out the storm in safety and comfort!
Power outages are inconvenient for everyone, and they're a far more serious problem for senior citizens and individuals who utilize CPAP machines or other life-saving medical equipment. You'll be able to continue monitoring up-to-the-minute weather updates on your household televisions, and you won't have to worry about spoiled food in your refrigerator during a prolonged power outage. The only maintenance you'll ever have to perform is to run the generator for a few minutes once a month, and you'll always be ready when Mother Nature does her worst!
If you have any questions about KOHLER Emergency Generators in Little Rock or would like to schedule an in-home consultation, contact us online or at 501-375-8330. We'll help you select a suitable KOHLER generator for your home, and you can buy with confidence because we stand behind all installations and service calls with a 100% satisfaction guarantee!