Looking to lower your energy costs? We can help!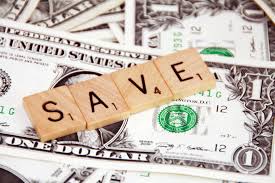 No matter what time of year that it is, you're probably always looking for ways to save on electrical bills. Whether it's high electric bills in the summer, or high gas bills in the winter, we can all agree that it would be nice to have a little relief. The good news is that there are many cost-effective ways to lower your energy costs significantly over time.
Gary Houston Electric has been the top residential electrical contractor in Little Rock since 1978, and we're always a phone call away when you need fast, friendly service at value pricing. We work with both residential and commercial customers, and stand behind all of our work with a 100% satisfaction guarantee! Here are a few easy ways that you can begin to fight back against rising energy costs.
Storm Windows and weatherstripping-Storm windows and doors are a great home upgrade that will deliver consistent energy savings, and will usually also improve the resale value of the home. Energy efficient windows serve the same purpose. And if you can't afford to make a major upgrade, adhesive weatherstripping will be a good stopgap until you're ready to make an upgrade.
Programmable thermostats-A programmable thermostat is a great way to save on your heating and cooling bills by cycling your unit to a lower (or higher) temperature when you and your family are asleep, or not at home. Most new models can also be controlled remotely with a smart phone app!
LED Lighting-If you haven't already made the upgrade to LED lighting, you're long overdue. The cost of LED bulbs continues to come down, and most have a life expectancy of as long as 5 years. They're able to provide the same amount of light as standard incandescent bulbs for about 10% of the wattage! They're also cool to the touch, and much safer if you have children in the house.
If you have any questions, or would like to schedule service, contact us online or give us a call at 501-375-8330.