Our lighting design experts are ready to help you with home upgrades!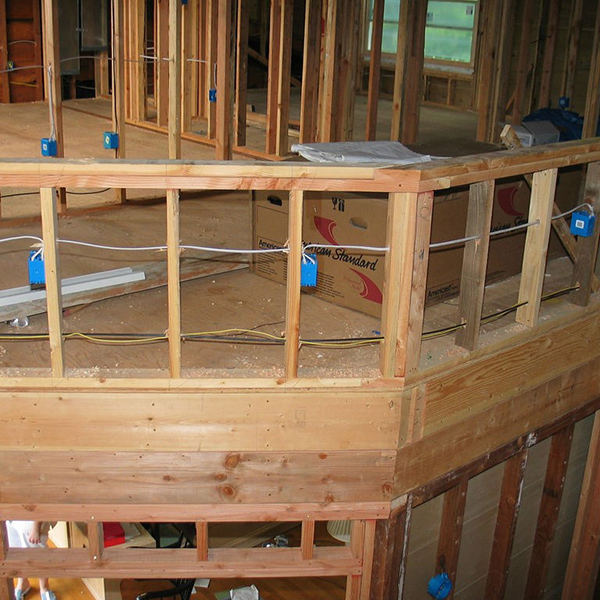 Most of us have plenty of ideas for home improvement projects, but it can be very challenging to decide where to begin! Fortunately, there are plenty of easy and budget-friendly upgrades you can make that only take a few days to complete; sometimes, all it takes to breathe new life into a tired room is a few cans of paint, some new window treatments, and some inexpensive rugs and slipcovers. Our team of professional lighting designers at Gary Houston Electric is also ready to help you complete your room upgrades with a great new lighting package.
Our team of professional electricians in Little Rock has been providing the full range of electrical services since 1978, and we offer emergency services 24 hours a day. We're also happy to show you how affordable it is to purchase and install a KOHLER emergency generator, and we offer home energy efficiency audits to help you lower your bills. We're a phone call away when you're ready to find the perfect lighting solutions for your home, and have a few recommendations to help you get started:
Learn about color temperatures-LED bulbs provide as many lumens as traditional incandescent bulbs using a fraction of the wattage, and Kelvin temperatures range from a scale from 2000K to 6500K. Bulbs from 2000K-3000K emit a warm yellowish light that's ideal for living rooms, dining rooms, and bedrooms, and bulbs from 3100K-4500K emit a bright bluish light that's ideal for kitchens, bathrooms, and any other workspaces that require plenty of task lighting.
Light your home in layers-Most rooms have overhead light fixtures, but you'll want to have plenty of task lighting in areas where you work or read. You should also consider using track lighting, recessed lighting, or wall sconces to add more ambiance to frequently used areas in your home.
Install smart lighting and appliances-Smart lighting and Internet of Things (IoT) devices enable you to remotely make adjustments on the go with easy-to-use apps! You can program your smart lighting to turn on automatically each night while you're on vacation, and a smart thermostat is a great way to ensure your home is at a comfortable temperature when you return!
If you have any questions or want to schedule service, contact us online or at 501-375-8330.